Download for free today
Is it time to recruit well?
A guide for how not to put bums on seats...
Richard Buckle and Andrea Richardson explain how you can design and build a recruitment process that is bespoke to your organisation.
Learn how to:
Consider the impact of your organisation's values and culture on the recruitment process

Attract the right candidates
Select the best candidates to interview
Evaluate the candidates with multiple interview techniques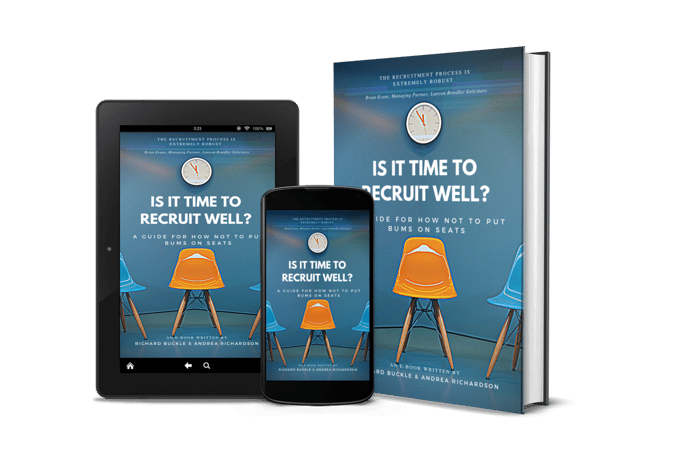 Build an amazing team
Getting the right people on the team is a critical part of helping achieve the vision and drive growth. Using Wellmeadow's experience, this ebook explains how you can build your own recruitment process to test for the best!
Download the FREE e-book today by filling in the form below.
What people are saying
The structured Wellmeadow approach and the careful design of the assessment centre ensure that the recruitment process is extremely robust. That gives us confidence that our chosen candidate really is the best person for the job. Not only has this provided us with great value but has saved many hours of management time. I wholeheartedly recommend it!
- Brian Evans, Managing Partner, Lanyon Bowdler Solicitors