Download for free today
The Good Board Meeting Guide
The tried and tested field manual for SME board meetings.
David Parry and Richard Buckle are survivors of more than 2,000 Board Meetings over 10 years. Here they share some advice and tips on how to get the most out of the board meetings at your company.
Learn how to:
Create a meaningful agenda

Prepare for the meeting
Produce board reports people want to read
Run an effective board meeting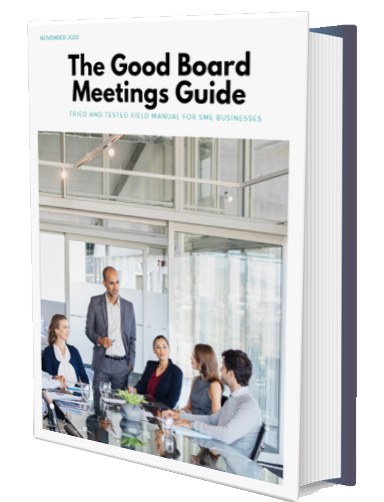 Super-charge your board meetings.
If you're serious about driving change and progress within your business, a great place to start is good governance. Often, this is an overlooked area of business activity. In our experience of working with over 100 businesses, those companies for take board meetings seriously have a greater focus on doing the right things to deliver their vision.
Download the e-book today by filling in the form below.
What people are saying
Wellmeadow's input into our board meetings has been greatly beneficial in terms of adding structure, discipline and helping us to make things happen. They have also provided us with an invaluable sounding board to discuss ideas we have had about how to take our business forward.
- Steve Brown, Broad Lane Leisure